€

120.00
SIGNED PRINT SET 'FREIKÖRPERKULTUR'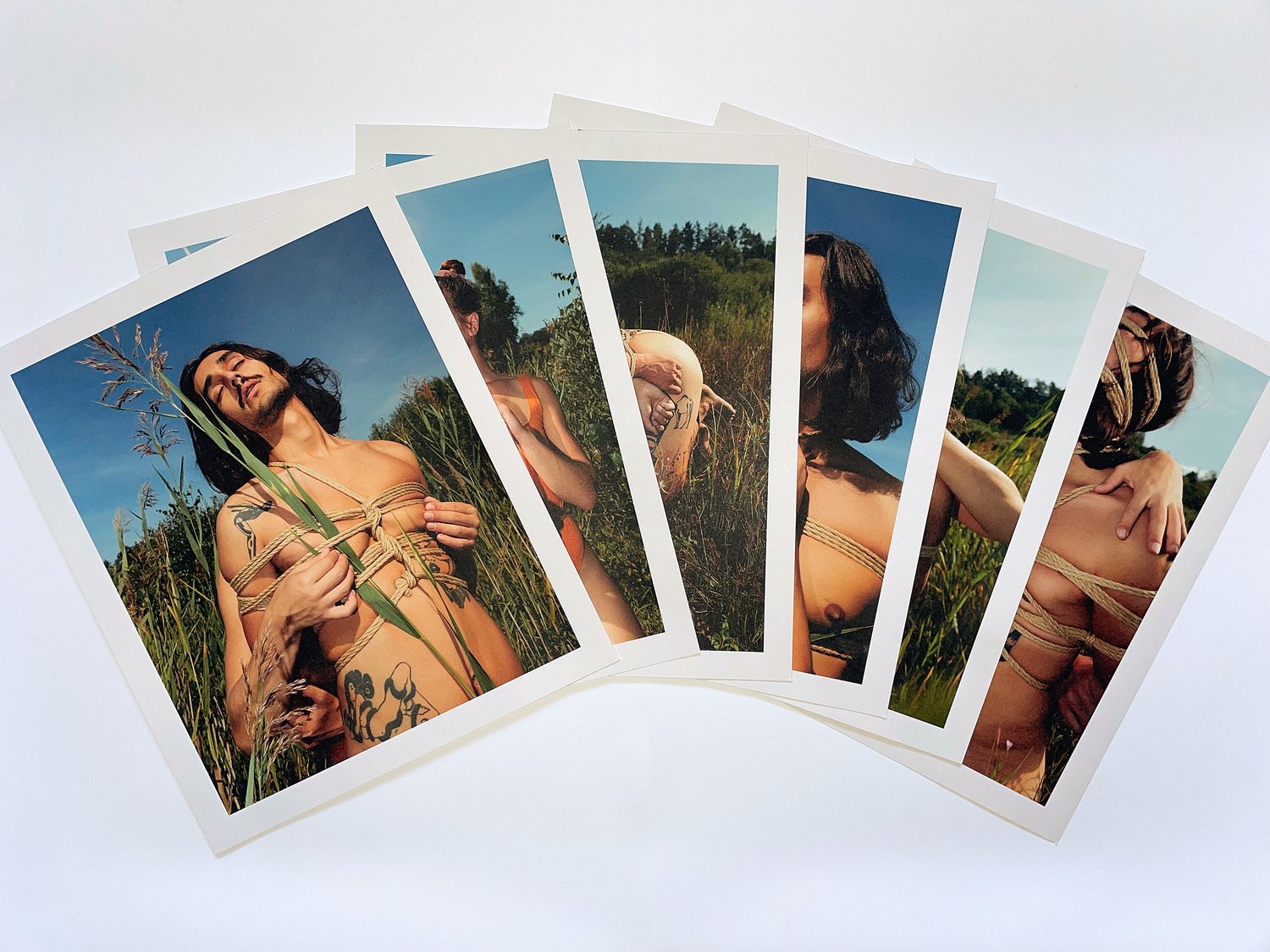 Introducing the stunning 'Freikörperkultur' print set, featuring a collection of breathtaking images that capture the beauty and intimacy of shibari, a traditional Japanese rope art. The set was created on a magical day that I spent with the talented rope artist Sarah, who expertly tied Akim in intricate and mesmerizing patterns.
Each image showcases the beautiful details and textures of the ropes as they intertwine and embrace the human form, creating a unique and sensual experience. Whether you are a fan of shibari or simply appreciate the beauty of human connection, this print set is sure to leave you in awe.
I am excited to share these photos with you and hope that they bring as much joy to your life as they do to mine!
DETAILS
6 signed prints feat. Sarah & Akim
195x238mm
natural paper
Thank you for supporting a small business!